Accessibility Owl
Check your Google Spreadsheet documents in terms of Web Accessibility

---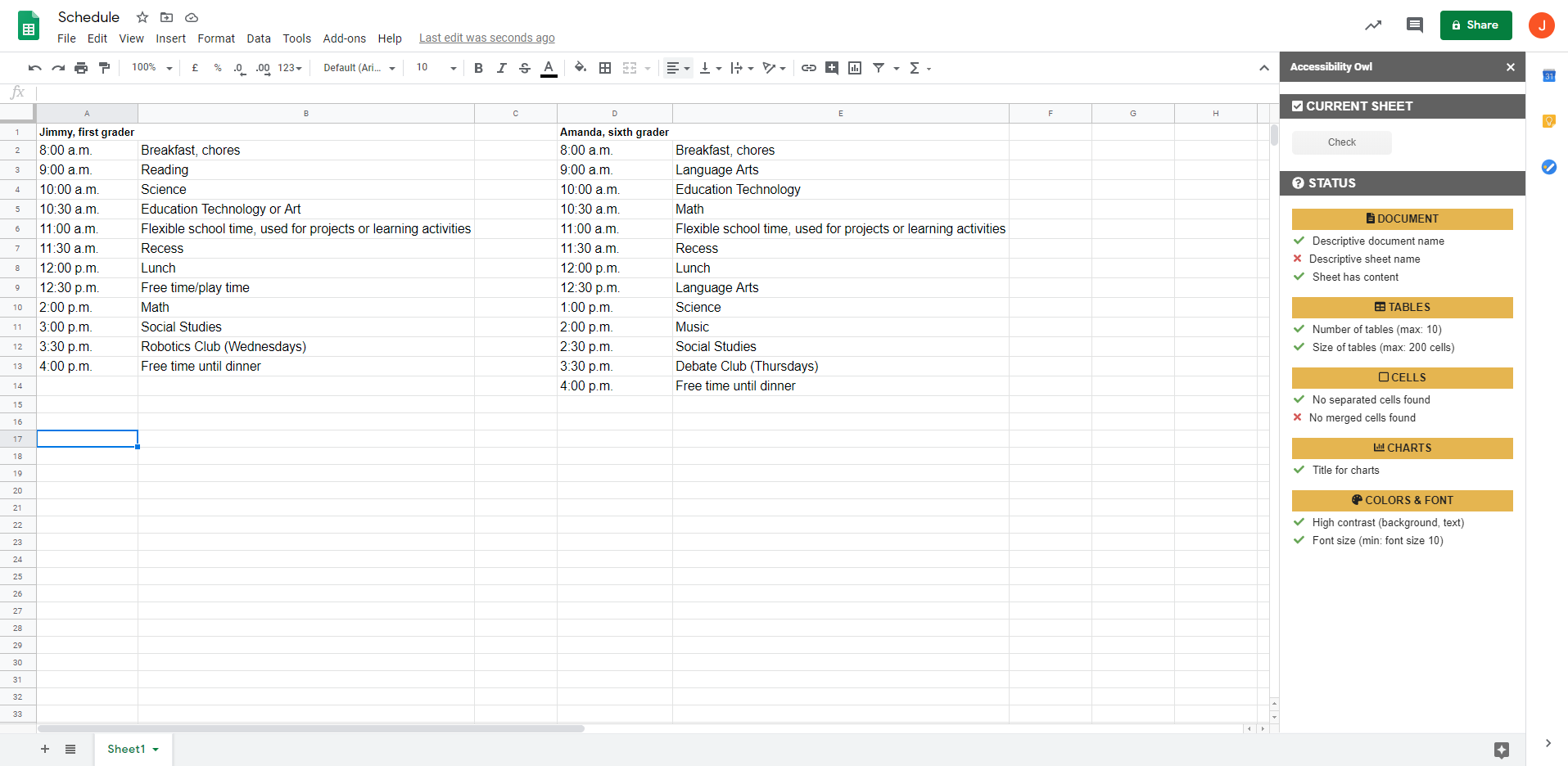 Top Features of Accessibility Owl
---
What makes Accessibility Owl an indispensible companion for Google Spreadsheets.
---
Multiple checks
Perform multiple accessibility checks at once
---
Document checks
Is the document name descriptive?
---
Sheet checks
Is the sheet name descriptive? Has the sheet content?
---
Table checks
Is the number of tables not too high? Is the table size not too big?
---
Cell checks
Are there separated cells? Are there merged cells? Do all cells with content have a high contrast? Is the font size big enough?
---
Chart checks
Does each chart has a title?