Bulk Invoices
Create and email PDF invoices based on a Google Spreadsheets table

---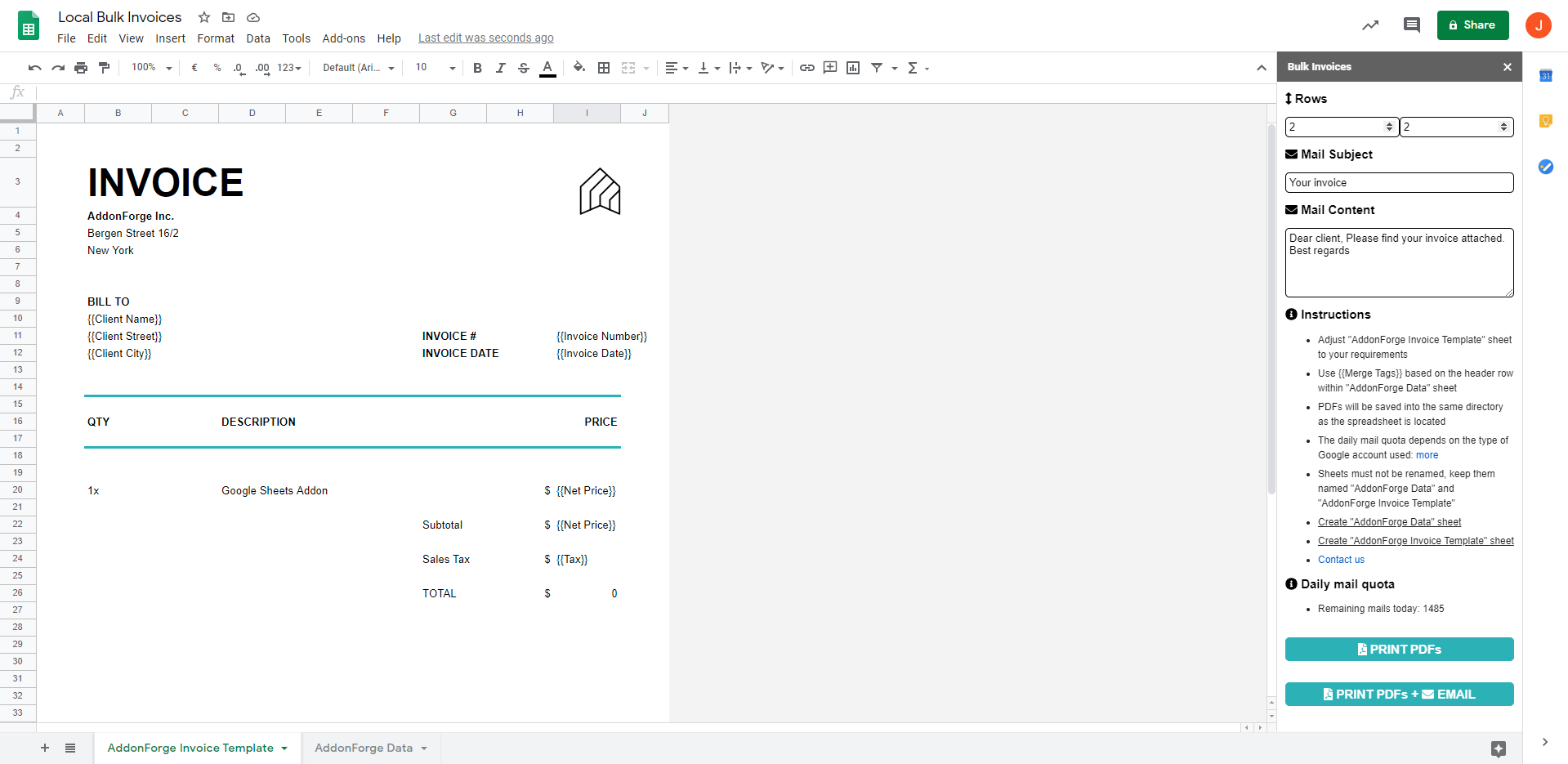 Top Features of Bulk Invoices
---
What makes Bulk Invoices an indispensible companion for Google Spreadsheets
---
Full customization
Invoice templates can be customized to the own CI
---
Merge tags
Use placeholders to dynamically insert e.g. client company name etc. into the invoice template
---
PDF and Email
Choose between only creating PDF invoices or also email those invoices
FAQ
---
Got a question? We are here to answer.
This is a Google bug. Just reload the page, then all menu items will show up.
This is also a Google bug. The cause for this error message is, that multiple users are logged in within the browser. Just log out with all users, except the one which should be used to work with the addon.